10 YEARS OF SERVICE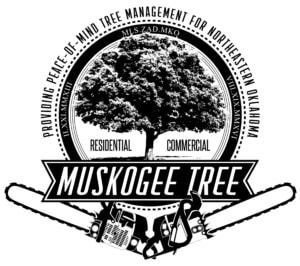 Free Stump Grinding With Qualified Removals
Muskogee Tree is turning 10 years old! To celebrate, we're giving away free stump grinds with every tree removal service that is quoted and paid for between Feb 7th – March 7th, 2023 ! It doesn't matter how big or small the tree is, if you hire us to remove it, we'll grind the stump at no additional cost!* This deal is only good for a month, so act soon! Call 918-884-6919 today for more information or to schedule a quote!
You can also click HERE to request a quote online!
Details & Restrictions :
Stumps that are Inaccessible or too dangerous to grind do not qualify.
Stumps that are known or found to be in conflict with buried utilities will be ground to grade level only.
Free Stump Grinding is only applicable to the stumps of trees that are removed by Muskogee Tree, and that are sold and paid for between Feb 7 – March 7, 2023
This deal only applies to individual tree line items, and not to brush, saplings, or full-sized trees included in large area clearance. To receive the free stump grinding for these items, they must be itemized with individual prices.
For information on how this Promotion can be included along with existing promotions, ask us in person during your free onsite assessment!